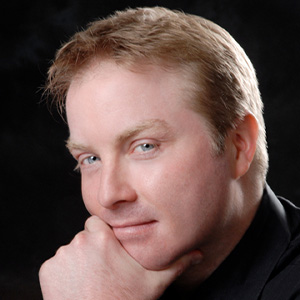 Eric Garrison MAEd, DipLSHTM, CSC-S, FRSPH (he/him)
Session: Make It So: The Im-PLISSIT Evolution of the PICARD Model for Sex Counseling (Virtual)
With master's degrees from two royally chartered schools – including a degree in sex research from the world's oldest school of public health, Eric works as a certified sexuality counselor, trainer, teacher, wedding officiant, mentor, and international consultant in sexology, social justice, and higher education.
As a student in London, Eric created his trauma-informed PICA© model of sexual history taking for his sex counseling work in public and private sectors, and in 1999 multiple Planned Parenthood locations joined their UK counterparts under that same guidance. Since 2003, collegiate EMS crews across the United States and Canada have relied on his CARES model for responding to sexual assault calls. In 2009 Eric authored a popular self-help sexual advice book for couples, and a decade later Eric augmented PICA© to PICARD© to capture the importance of mindfulness and collaboration.
From 2018 to 2020, Eric served as AASECT's Chair of the Sex Counseling Certification Committee and from 2020 to 2022 as its Chair of the Certification Steering Committee. In addition to his AASECT professional membership, Eric is also certified member of the American College of Sexologists as well as a Fellow in the Royal Society for Public Health. Always wanting to be a source of reliable information, various media have turned to Eric for advice, including CNN, BBC, NPR, NBC, WebMD, The New York Times, USA Today, National Geographic, Huffington Post, Prevention, Parenting, Women's Health, Men's Health, the Jewish Exponent, and Allure.
For more than three decades, Eric has promoted social entrepreneurship, better communication, and more healthful relationships…for individuals, sexual and romantic partnerships, clinics, hospitals, athletic teams, college health services departments, offices of housing and residence education, schools of public health, colleges and universities, our nation's armed services, and international organizations. He has presented to more than 250,000 people at venues including AASECT, the CDC, NASPA, NCEMSF, Johns Hopkins School of Medicine, University of Oxford (UK), the Armed Forces of the United States, NASA, and the CDC.
As the son of two social workers, Eric has dedicated his personal and professional life to the principles within an IDEAL Justice (Inclusion, Diversity, Equity, Accessibility, Liberation, and Justice) framework. You may reach him at www.ericmgarrison.com.