AASECT Conference Program Planning Committee
Thank you to these leaders for their time and dedication to offering education opportunities for all.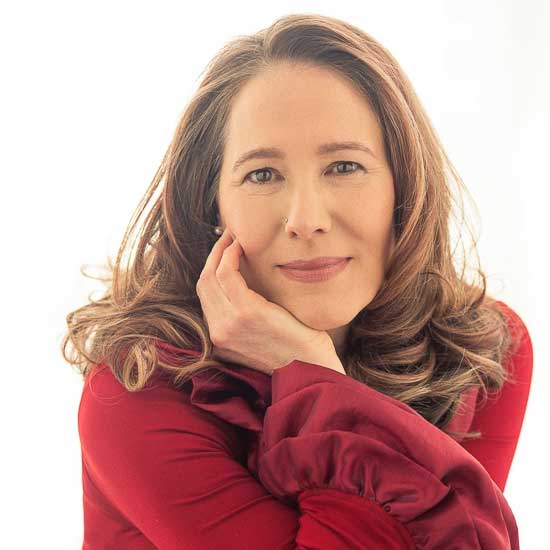 Rosalyn Dischiavo, EdD, MA, CSE, CSES
She/Her
Meet Rosalyn
Dr. Rosalyn Dischiavo, MA, CSES is an author, public speaker, and the founder and director of Institute for Sex Education & Enlightenment (ISEE), a professional training program for educators, counselors, therapists and clinicians. Rosalyn began as a licensed addictions counselor and then had a private practice for marriage and family therapy for many years. She has a Doctor of Education degree in Human Sexuality, a Master of Arts degree in Marriage and Family Therapy and is an AASECT Certified Sexuality Educator and Sexuality Educator Supervisor. Dischiavo was the Director of both the Women's Center and the Health Education office at the University of Hartford from 1999-2006. Dr. Dischiavo has been presenting retreats, workshops and lectures on topics related to wellness, spirituality, sex and gender issues for 30 years. A former radio personality, she uses humor and insight to dynamically engage participants in a meaningful and unique dialog about sexuality and other wellness-related topics. Dr. Dischiavo's book, The Deep Yes: The Lost Art of True Receiving, was published in 2016. Roz lives in Tucson, Arizona with her dog, Peanut and her cat, Abby.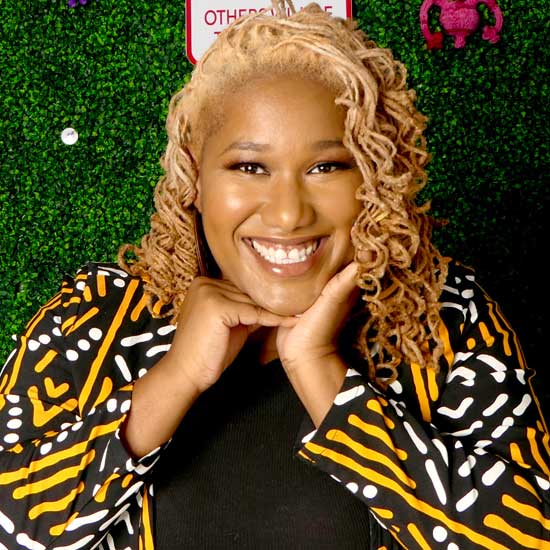 Dr. Lexx Brown-James, PhD, LMFT, CSE, CSES
She/Her/Dr
Meet Dr. Lexx
Lexx Brown-James, PhD, LMFT, CSE, CSES (She|Her|Dr) is a Black, fat, pansexual, southern, parent. She is one of 3 sexuality educators of color supervisors and has worked on AASECT's Bylaws, Conference Planning, Certification Task Force, and Board for the past 8 years. As an educator, Lexx guest lectures, and collaborates with organizations to perpetuate shame-free sex education from womb to tomb. Lexx is also an LMFT sex therapist, who runs The Institute for Sexuality & Intimacy, LLC where she primarily supports others to build, create, maintain, and perpetuate intimacy. Lexx also volunteers time as a mentor and colleague in the field to various sexuality professionals. Her passion is to remove obstacles that have kept people from accessing education, experience, position, and pleasure. She hopes to continue to remove obstacles and build more opportunities at AASECT for all.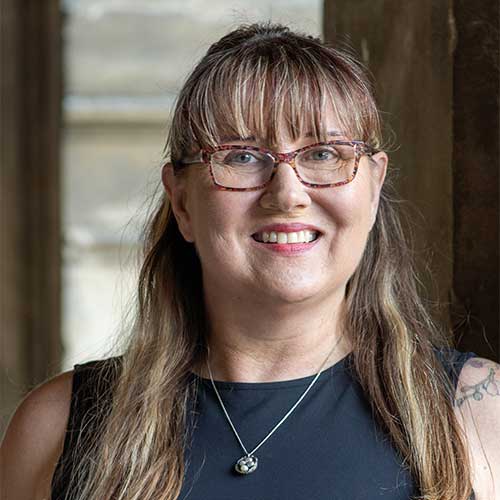 Meet Kristine
Dr. Kristine Chadwick (@dr_clitorati) is an enthusiastic lifelong learner of the psychology of human sexuality and a fierce advocate for destigmatizing sexual wellness and pleasure. Kristine earned her PhD in psychology from the University of Rhode Island and has 30 years of applied research and consulting experience. A mid-life career changer, she brings the skills of her former career in education research into her contributions as a member of a TASHRA research team studying the mental health benefits of kink, and as an instructor of healthy relationships and sexuality courses. She is a certified community sexual health resource and in training to become a certified sex coach and holistic sex educator. She serves as staff and writer for As You Like It, a body-positive, gender-inclusive sexual wellness boutique in Eugene, Oregon.
Her particular areas of interest include BDSM/kink, nontraditional relationship structures, healthy communication, pleasure for bodies with vulvas, and deconstructing the impacts of the heteronormative patriarchy at the individual and relationship levels. In her spare time, she facilitates a couple of book clubs; spends time with family, friends, and partners; travels to interesting places; practices her rusty French; and strives to craft the perfect music playlists for every occasion.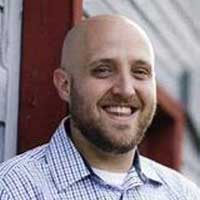 Meet Neil
Neil is a relational counselor, who supports both individuals and those in relationships. He has been practicing since 2010. In 2020, Neil started the process of becoming a Certified Sex Therapist through AASECT. He manages a private practice in Gig Harbor, WA alongside with his spouse/partner Miri. Neil hopes to continue to learn from the AASECT community, while also building a professional network.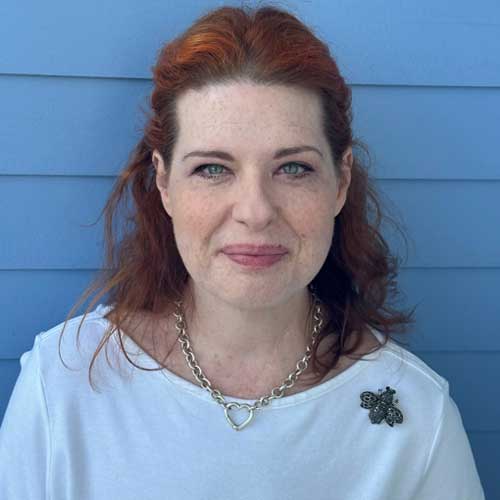 Margo M. Maes, CHSE
She/Her
Meet Margo
Margo M. Maes(she/her) is a queer, disabled, allistic, middle-aged, highly sensitive, cisgender female, ISEE-certified holistic sexuality educator. She wants to help those who are affected by chronic pain and chronic illnesses by taking her wisdom and experiences of living with chronic illnesses for 20+ years, her experiments, her learned knowledge, her fight to keep her sexuality, and her collected evidence-based research to provide education, community, and assistance. As she has just completed her ISEE certification, she has many plans in the works and currently moderating the subreddit r/ChronicPainSexTalk.
In discovering a need for community among educators, she has co-founded POSE- Professional Organization of Sexuality Educators and is the leader of the AASECT Special Interest Group for Sexuality Educators.
She feels that through connection and community, these groups of people can be heard and so many others can benefit from their wisdom: the ones still keeping their sexuality despite living with chronic pain and those who have overcome obstacles to become professional sexuality educators and battle every day to get their desperately needed education out there.
Margo lives on Choctaw/ Chitimatcha land, aka New Orleans, LA, and is also, to name a few, a writer, friend, artist, daughter, architect (previous career), wife to the "man of her dreams", mom to her many pets, and "snow-white" to any animal that wanders in her yard. You can find her everywhere as margommaes (IG, .com, Twitter, Linktree, YouTube, etc.).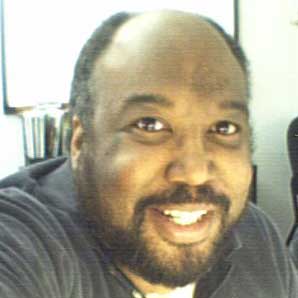 Meet Herb
Herb Coleman, Ph.D. is a semi-retired Adjunct Psychology professor at Austin Community College in Austin, TX. He's been teaching since 1987 and teaching human sexuality since 1995. He's also volunteered with Planned Plannedhood, Prime Timers, Transgender Education Network of Texas, The International Foundation for Gender Education, and Bae Be Safe. He works to understand and increase communication around sex and sexuality.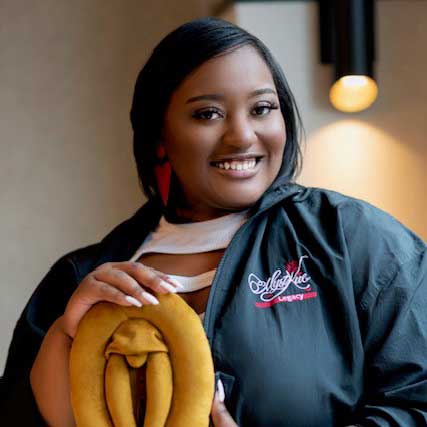 Mystkue Woods
she/her, rose
Meet Mystkue
Mystkue Woods, MEd, ABS (she/her, rose) is a sexuality arts educator and consultant based in Philadelphia, PA. She is the CEO of Mystkue Publications, L.L.C, an organization focused on the innovation of expressive arts and sexuality for marginalized communities. She specializes in integrating the expressive art modalities of poetry, dance, music, drama (theater), storytelling, and creative movement to promote positive attitudes toward sexual and reproductive wellness across cultures and communities.
Her work has served over two thousand youth in Maryland, Mississippi, New York, and Pennsylvania through prevention programs about STIs, HIV/AIDS, Consent, Safer Sex Practices, Intimacy, and Healthy Communication. Mystkue has assisted in the development of curricula for information on PEP, PrEP, DoxyPeP, STI and HIV Prevention, Body Positivity, and Trauma Informed Pleasure for organizations like Planned Parenthood and the Masakhane Center.
Mystkue lives by the self-coined mantra "Sen•Sex•Sen" which represents a culmination of the concepts of sensuality, sexuality, and sentiment. These she believes are essential components to accessing self-love, self-growth, and self-respect.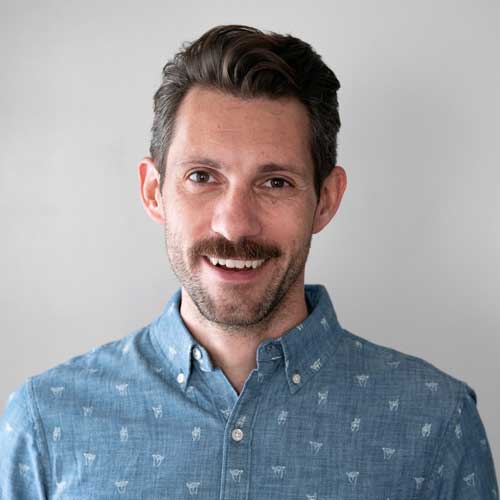 Meet Nathan
Nathan Vincent is currently a Surrogate Partner intern in Los Angeles, working within the triadic model with therapists and clients across all gender expressions and sexual orientations. He is in the process of supervision- completing his training with the International Professional Surrogates Association (IPSA) and is actively seeing clients.
With a professional background in market research, Vincent recently partnered with urologists and researchers at UCLA to publish the findings of primary research in the Journal of Sexual Medicine pertaining to pleasure, pain and the pelvic sensations in receptive anal intercourse.
Vincent's creative endeavors include producing crocheted and knit sculptures and installations, showing in museums and galleries internationally for the past 17 years. His work specifically speaks to the expression of gender and questions familial, community and cultural norms.