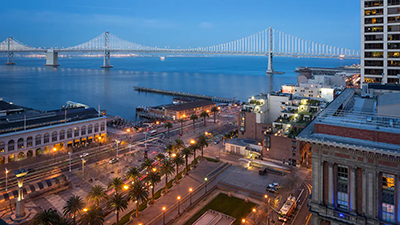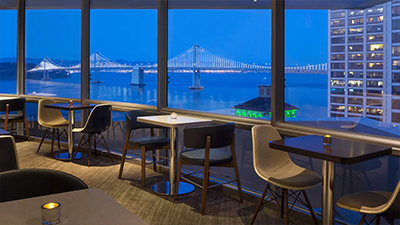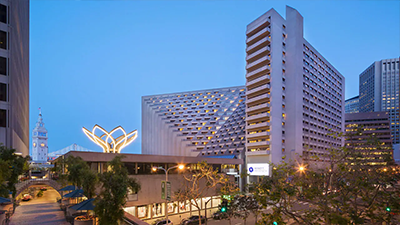 We Hope You'll Stay!
The conference committee has been working hard to create an amazing program and we are looking forward to being back in person this year! In addition to this dynamic program, we have an incredibly beautiful host hotel this year in the Hyatt Regency right on the Embarcadero in San Francisco.

When deciding where to stay in San Francisco, we ask that you consider staying at the host hotel if you are able. Here are some important considerations that help make the conference a success:

Please stay at the host hotel if you can! The rates are very competitive for San Francisco when you book through the link that will be provided when the room block opens in early March!
Don't overbook. Please don't reserve any rooms you are not sure you need. When you cancel a room in our room block, it does not automatically go back into our block. So not only is this financially risky for AASECT, but denies another colleague the chance to have a room at the conference hotel.
If you reserve a room but realize you can't go, or don't need it, please cancel it as soon as possible. If you release a room too late, it can no longer be credited to our room block by someone else, and it is a loss that AASECT now has to cover.

The AASECT conference, with its huge expenses, is the largest financial risk that our organization takes every year. Yet when the conference is successful, it has the potential to add to the changes you want us to make, such as adding member benefits, improving Certification processes, making our organization more inclusive & accessible, and more. We appreciate your consideration in choosing to stay at the host hotel when you join us in June! We can't wait to be back together!
Your Stay at the Hyatt Regency San Francisco
Hotel reservations in the AASECT Room Block are available on a first-come first-served basis.
Additional Accommodations
We understand that hotel nights at the venue hotel for the AASECT Annual Conference are limited. Therefore, we would like to offer alternative accommodation options for attendees who may be seeking nearby hotels. Please find below a list of recommendations to assist you in securing a comfortable stay during the conference.