Virtual Pre-Conference Workshops
May 15 – 19, 2023
AASECT Spirit Week will deliver 5 days of virtual pre-conference workshops and social events 1 month ahead of the in-person conference program in San Francisco. These sessions will take place live/synchronously and will not be recorded.
Monday, May 15, 2023
The following are displayed in Eastern Time.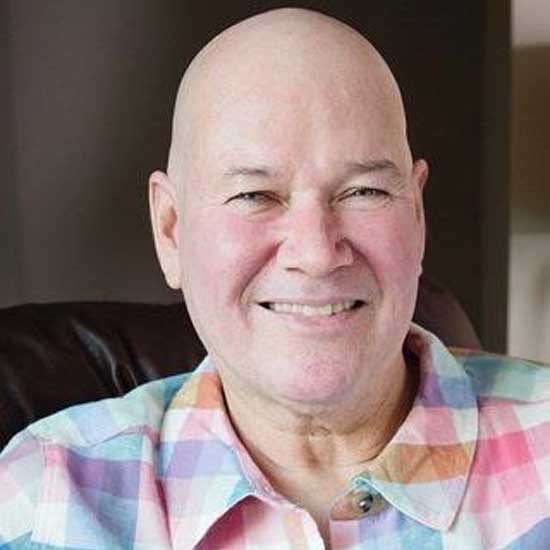 Neil "Nelly" Cannon, PhD, LMFT, CST, CSTS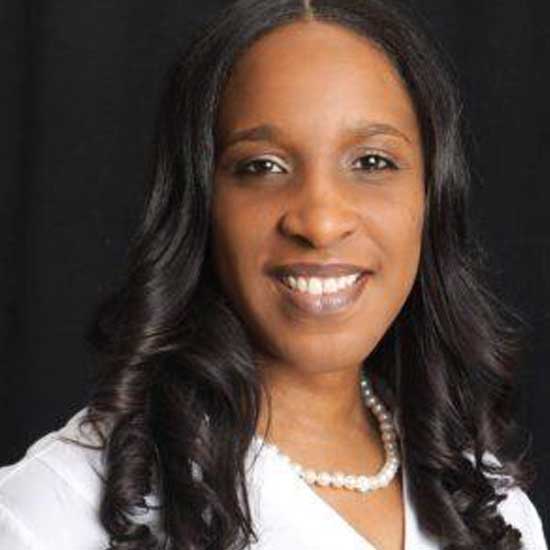 Mesha Ellis, PhD, CST, CSTS (she/her/hers)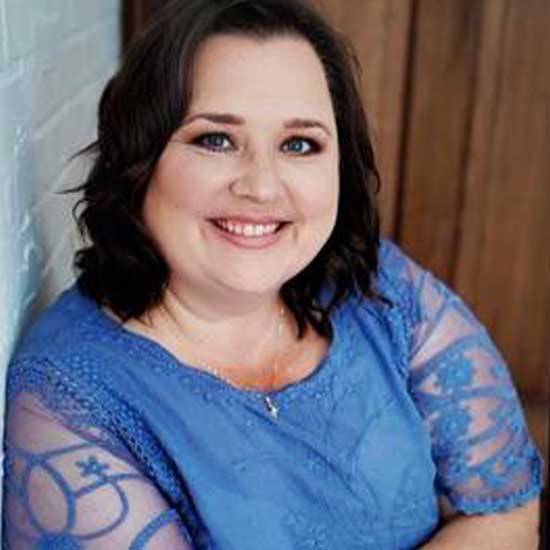 Kimberly Castelo, MFT, LMFT-S, CEFT-T, CST, CSTS (she/her/hers)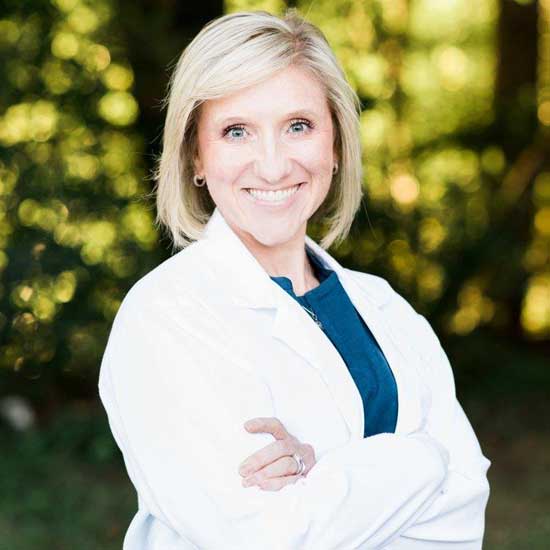 Aleece Fosnight, MSPAS, PA-C, CSE, CSC, CSCS (she/her/hers)
Workshop Description
This is a virtual supervision session that offers clinical supervision in sex therapy and sexuality counseling. Group Supervision at the annual PreCon is a long-held AASECT Tradition. The aim is to provide folx on the certification path with an amazing, affordable and accessible supervision experience with some of our most senior AASECT Certified Supervisors. There are two scholarship spots available (review details in the next expandable section below).
The group supervision session is small and intimate. Space is limited to eight (8) supervisees who will be supported by four (4) AASECT Certified Supervisors (3 CST-S and 1 CSC-S). Each supervisor was carefully selected based on their safe and welcoming style, along with their unique specialties and vast experience. In addition to staffing specific cases, the supervisors will also provide you with processes and practical tools that will be available to you for a lifetime.
The supervisors have a broad variety of expertise covering a wide range of presenting concerns, including:
Sexual desire discrepancy and libido issues
Sexual functioning, pelvic pain and pleasure for penis and vulva owners from a medical, relational, and psychotherapy perspective
Kink, BDSM & Fetishes
Out of Control Sexual Behavior (OCSB)
Ethical Non-Monogamy
Transgender Non-Binary
Care for LGBTQI+
Couples counseling for sex therapy clients
Infidelity and betrayal
Trauma, abuse & bullying
Zoophilia & Bestiality
The above list are examples of the supervisor's specialties. Let us help you with your most complex case.
Eligibility
Prior to registration, participants must already have an AASECT Supervisor and be on a path toward certification.
Registration
After your registration has been accepted, you will receive a supervision contract, a case consult form, and additional information from Dr. Cannon's Practice Manager, Kashmira Pearcy.
Scholarship Information
DEI and Financial Need Scholarship Criteria
One of the two scholarships is available to a Black, Indigenous, or Person of Color (BIPOC). The second scholarship will be awarded based on financial need. Those interested in applying to the scholarship must meet the following criteria:
Prior to applying, participants must already be an AASECT Member in good standing, have an AASECT Supervisor, and be on a path toward certification.
Scholarship Funding
In an effort to create more opportunities and access to AASECT Certification, the supervisors have waived their honorarium for this event.
Scholarship Application
To apply please submit a personal statement up to 500 words, based on the criteria outlined above and include your commitment to pursuing a career in the field of human sexuality, sexuality education, sexuality counseling, sex therapy, sex research, or sexual health. Please submit your personal statement to conference@aasect.org. Incomplete or partial applications will not be accepted. The recipients of both scholarships will be confidential unless the recipients ask for the award to be announced. The deadline for applications for this scholarship is March 31, 2023.
Group Supervision Hours
7 Group Supervision Hours (No CE Credit available – Supervision Hours Only)
Workshop Pricing
Member: $390.00
Open exclusively to members who are already under contract with a supervisor prior to registration.
Neil "Nelly" Cannon, PhD, LMFT, CST, CSTS
AASECT Certified Sex Therapist & Supervisor
WPATH Certified Gender Therapist
Clinical Director, the Cannon Institute
Over 10,000 hours of sex therapy experience as well as more than 10,000 hours of additional sex therapy supervision experience
Contributing author to the only book written exclusively about sex therapy supervision
Creator of, A Strength-Based Approach for Treating Kinky Couples
Instructor at the University of Michigan School of Social Work Sexual Health Certificate Program
15 years of experience teaching MFT students at Denver Family Institute (Retired 2021)
AASECT Leadership:
Nelly is highly committed to the field of sex therapy, and the development of the next generation of sex therapists.
Leader of Group Supervision Pre-Conference Event 2021, 2022, 2023
Colorado Section Leader (2007 to Present)
Chair, Ethics Advisory Committee (2014 – 2016)
Conference Committee (2016 – 2018)
Chair, Bylaws Committee (2018 – 2020)
Chair, Ethics Advisory Committee (2020 – Present)
Co-Founder of The Sexuality Diversity Matters Supervision Scholarship Program for People of Color.
Education:
Nelly has a doctorate degree in Human Sexuality, a master's degree in Public Health, post graduate certification in Marriage and Family Therapy, as well as LGBTQ Family Systems. EMDR Trained, Gottman III, EFT I, Red Cross Trained in Psychological First Aid.
Kimberly Castelo, MFT, LMFT-S, CEFT-T, CST, CSTS
Kimberly Castelo (she/her) is a Licensed Marriage and Family Therapist, a Certified Emotionally Focused Couples Therapist and Supervisor, AASECT Certified Sex Therapist and Supervisor, AAMFT Supervisor, and a Washington State Supervisor. Not only does she supervise through her practice, she also supervises clinicians through Modern Sex Therapy Institute. She works with clients on such topics as religious shame, OCSB, affair recovery, chronic illness, sexual dysfunction, Kink/BDSM, consensual non-monogamy and learning how to create deep connections within relationships. Kimberly is a national speaker; speaking on topics of faith, sexuality, grief, coping with Multiple Sclerosis, GPPPD, and how to utilize EFT with sexual concerns.
In 2000-2003, Ms. Castelo worked in North Carolina as a Chaplain for the U.S. Department of Veteran Affairs working with groups and individuals on spirituality, addictions, grief and loss, and led weekly meetings collaborating with the medical staff to aid geriatric patients and veterans. Kimberly currently works with adults and couples from an attachment lens. "I believe each person is unique. I have a client-centered approach and strive to meet my clients' needs in our time together"
Kimberly's supervision and therapy style is described as kind, compassionate, understanding, and has the ability to meet clients and supervise's where they are developmentally.
Mesha Ellis, PhD, CST, CSTS
Dr. Mesha Ellis is the founder of The Institute for Relationship Wellness & Sexual Health. She is a Licensed Psychologist, an AASECT Certified Sex Therapist & Sex Therapy Supervisor, and a Certified Gottman Method Therapist and Consultant. She serves on the faculty of the Institute for Sexuality Education & Enlightenment (ISEE) where she teaches courses and provides supervision to students matriculating through the sex therapy certification program. In her private practice, Dr. Ellis works with individuals, couples, and families. She provides therapy services to residents of California, Georgia, Nevada, and Tennessee. Dr. Ellis specializes in working with individuals and couples struggling with relationship, intimacy, and sexual concerns. Areas of specialization include recovery from infidelity, consensual nonmonogamy, desire discrepancy, sexual pain, sexual performance issues, and out of control sexual behavior. Dr. Ellis also works with children and adolescents who have been sexually abused, who are exhibiting sexual behavior problems, who want to learn about healthy relationships, who are experiencing gender related difficulties, or who are attempting to manage questioning or sexual orientation issues. Dr. Ellis uses solution focused, supportive, non judgmental, and safe practices. She also conducts employment related, psychoeducational, and child custody evaluations.
Dr. Ellis' therapeutic approach is characterized by warmth, empathy, humor, and a caring yet direct approach. "I enjoy helping clients create the kind of change that makes them happier and fulfilled."
Aleece Fosnight, MSPAS, PA-C, CSE, CSC, CSCS
Aleece Fosnight has been a physician assistant since 2011 and has been a sexual health counselor and educator since 2015. Aleece opened a private practice June 2020, Fosnight Center for Sexual Health, in Asheville, NC, that provides interdisciplinary sexual health, focusing on a biopsychosocial model.
She is a provider of comprehensive sexual and reproductive health, basic urologic care, and gynecological care and creates a safe, queer/LGBTQIA+ friendly space. She is also a medical advisor for Uberlube and Aeroflow Urology.
Her interests include pelvic floor dysfunction, biofeedback, urinary incontinence, pelvic organ prolapse, pelvic pain, low libido, interstitial cystitis, menopause, female sexual health, low testosterone, cancer, and sexuality, peyronie's disease, erectile dysfunction, and trans/GNC gender affirming hormone therapy. She is an AASECT certified sexual health counselor and supervisor, and sexuality educator and educator supervisor-in training. Aleece uses a trauma-informed approach utilizing an informed consent physical exam model and is BDSM/kink knowledgeable. Aleece recognized the lack of sexual health awareness not just in the Western North Carolina community but in its providers as well and founded the Fosnight Foundation in 2016. Her hope for this foundation is to provide a place for sexual health providers to collaborate, gain vital educational and up to-date information on the ever-changing sexual health field, and to promote referral resources across WNC and its surrounding regions.
https://www.aleecefosnight.com/
https://www.fosnightcenter.com/
Session Description
Midori is excited to share a new virtual education process and tool she developed in 2022.
First section: Using reinterpreted D&D strategies, this class helps people play more creatively, authentically, and fluidly in BDSM, while eschewing limiting beliefs, stereotypes, and misogyny often perpetuated in kink education.
Second section: Reframing BDSM terms, centering on recreational motives and use of Midori's Appetite Grid.
Third section: Sharing curriculum development challenges and Q&A
Meet Your Instructor
Midori  (she/her)
Trailblazing educator, artist, and irritant to banality, Midori founded Rope Dojo and ForteFemme: Women's Dominance Intensive. She penned the first English instruction book on Shibari, "Seductive Art of Japanese Bondage" in 2001, paving the way for the popularity of rope today. Currently, she is working on a follow-up book about Shibari and strategies for engaged play.
Midori is the Co-Director of Curriculum for Kink Informed Certification, part of the Sexual Health Alliance, training therapists and helping professionals to provide safe, compassionate, and inclusive service to their clients. She is the recipient of the 2022 Humanitarian Award from the American Association of Sex Educators Therapists & Counselors (AASECT) and the 2022 Effing Foundation Grant, along with having been honored with a Sainthood by The Sisters of Perpetual indulgence. She also authored "Wild Side Sex," "Master Han's Daughter," "Toybag Guide to Foot and Shoe Worship," and "Silk Threads."
CE Credit
4 AASECT CE Credits (AASECT CE Credits Only)
Workshop Pricing
Member – $250
Non-member – $300
Student Member – $200
Non-member Student – $225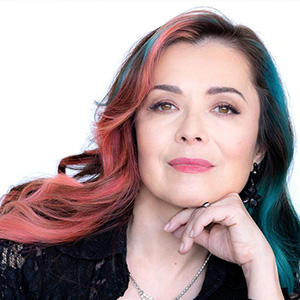 Tuesday, May 16, 2023
The following is displayed in Eastern Time.
Session Description
African-centered sex therapy utilizes African-centered psychologies, pre-colonial African erotic wisdom, sexual epistemology, ontology, and spiritual systems to inform our understanding of human sexual behavior and sexual healing. This presentation will explore African-Centered therapeutic approaches, theories, and models that can be used in sex therapy to promote sexual wellness and liberation as well as African-centered pedagogies. Osunality or African Eroticism and sensualities will be highlighted containing rich constructs, narratives, and frameworks which can be an opportunity for sexuality professionals to increase their sexual multi epistemic literacy and critical thinking.
Meet Your Instructor
Zelaika S. Hepworth Clarke MSW, MEd, PhD  (they/them; zie/zir; she/her)
Dr. Zelaika Hepworth Clarke Carnagie is the first Jamerican ( Jamaican-American) to receive 3 degrees in sexuality studies from accredited universities in the USA. Dr.zel cofounded the decolonial sexuality studies program at Goddard College and co-created the Decolonial SAR with Dr. Herukhuti. Dr.zel is an anti-colonial sexuality educator, African-centered social worker, co-liberator, loveologist, decolonial eroticologist, sexosopher, autoethnographer, clinical and cultural sexologist, & sexual epistemologist.
CE Credit
4 AASECT CE Credits (AASECT CE Credits Only)
Workshop Pricing
Member – $250
Non-member – $300
Student Member – $200
Non-member Student – $225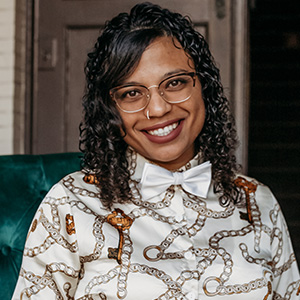 Zelaika S. Hepworth Clarke MSW, MEd, PhD (they/them; zie/zir; she/her)
Thursday, May 18, 2023
The following is displayed in Eastern Time.
Session Description
In the last few years, people have been making incredible discoveries about themselves, including the possibility that they may be Autistic: suddenly, so many things that didn't make sense are now aligning, including differences in sex and relationships.
Learn how the Neurodiversity Affirming Paradigm shifts away from the stigmatizing medical model and allows for the self-identification of Autism, which has encouraged and allowed Autistic people to relate and connect with each other in ways that they previously could not.
Meet Your Instructor
B Lourenco MA, LMHC  (she/her)
B Lourenco is a licensed mental health counselor in Washington State that has been in private practice for 5 years. Before becoming a mental health professional, B worked in public school education as a behavior support specialist. B identifies as an Autistic ADHDer who specializes in working with members of these populations. She is a CE provider that speaks on subjects pertaining to neurodiversity and the intersection with sex and relationships. Centered in social justice and an anti-oppression lens, B is passionate about educating therapists and other helpers in the lived-experience of Autistics and ADHDers.
CE Credit
4 AASECT CE Credits (AASECT CE Credits Only)
Workshop Pricing
Member – $250
Non-member – $300
Student Member – $200
Non-member Student – $225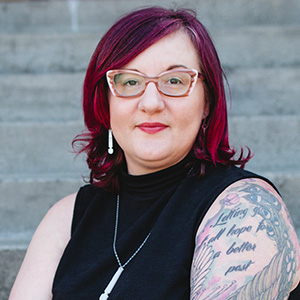 B Lourenco MA, LMHC (she/her)
Friday, May 19, 2023
The following is displayed in Eastern Time.
Session Description
As Sex Counseling – both in- and outside of AASECT – continues to grow and as AASECT's counselor certification applicant list expands to include not only medical and public health professionals, but also leaders in our religious communities vis-à-vis pastoral counseling, the need for a model that focuses on counseling (providing formal sexual health advice versus sex education or sex therapy) is apparent.
This workshop, open to all, will not only provide the history and structure of the PICARD model, but it will invite participants to move through its stages using case studies and roleplays as well as to see its various applications through a "Be IDEAL Justice" lens. Afterall, the model was created on one side of the proverbial Pond and refined ten years later on the other – all by engaging caring members of multiple, intersectional professional communities and their constituents.
Meet Your Instructor
Eric Garrison MAEd, DipLSHTM, CSC-S, FRSPH  (he/him/Eric)
With master's degrees from two royally chartered schools – including a degree in sex research from the world's oldest school of public health, Eric works as a certified sexuality counselor, trainer, teacher, wedding officiant, mentor, and international consultant in sexology, social justice, and higher education.
As a student in London, Eric created his trauma-informed PICA© model of sexual history taking for his sex counseling work in public and private sectors, and in 1999 multiple Planned Parenthood locations joined their UK counterparts under that same guidance. Since 2003, collegiate EMS crews across the United States and Canada have relied on his CARES model for responding to sexual assault calls. In 2009 Eric authored a popular self-help sexual advice book for couples, and a decade later Eric augmented PICA© to PICARD© to capture the importance of mindfulness and collaboration.
From 2018 to 2020, Eric served as AASECT's Chair of the Sex Counseling Certification Committee and from 2020 to 2022 as its Chair of the Certification Steering Committee. In addition to his AASECT professional membership, Eric is also certified member of the American College of Sexologists as well as a Fellow in the Royal Society for Public Health. Always wanting to be a source of reliable information, various media have turned to Eric for advice, including CNN, BBC, NPR, NBC, WebMD, The New York Times, USA Today, National Geographic, Huffington Post, Prevention, Parenting, Women's Health, Men's Health, the Jewish Exponent, and Allure.
For more than three decades, Eric has promoted social entrepreneurship, better communication, and more healthful relationships…for individuals, sexual and romantic partnerships, clinics, hospitals, athletic teams, college health services departments, offices of housing and residence education, schools of public health, colleges and universities, our nation's armed services, and international organizations. He has presented to more than 250,000 people at venues including AASECT, the CDC, NASPA, NCEMSF, Johns Hopkins School of Medicine, University of Oxford (UK), the Armed Forces of the United States, NASA, and the CDC.
As the son of two social workers, Eric has dedicated his personal and professional life to the principles within an IDEAL Justice (Inclusion, Diversity, Equity, Accessibility, Liberation, and Justice) framework. You may reach him at www.ericmgarrison.com.
CE Credit
4 AASECT CE Credits (AASECT CE Credits Only)
Workshop Pricing
Member – $250
Non-member – $300
Student Member – $200
Non-member Student – $225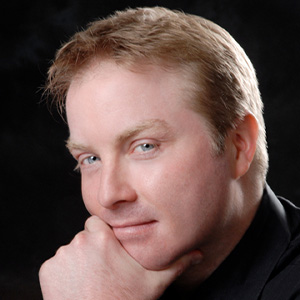 Eric Garrison MAEd, DipLSHTM, CSC-S, FRSPH (he/him)
In-Person Pre-Conference Workshops this June
In addition to these pre-conference offerings, AASECT is offering pre-conference sessions in-person in San Francisco  Wednesday, June 7 and Thursday, June 8. Make the most of the conference program and select your today!