2021 AASECT Annual Award Winners
AASECT Live Web Series Award
Devi Ward Erickson
AASECT Book Award
The Leather Couch: Clinical Practice with Kinky Clients by Stefani Goerlich
AASECT Book Award for Sexuality Professionals – audience focus
Principles and Practice of Sex Therapy by Kathryn Hall & Irv Binik
AASECT Book Award for General Audience – audience focus
The Consent Guidebook by Erin Tillman
AASECT Podcast Award
American Sex with Sunny Megatron and Ken Melvoin-Berg
AASECT Book Award for Children under 18 years old – audience focus
The Every Body Book: The LGBTQ+ Inclusive Guide for Kids About Sex, Gender, Bodies & Families by Rachel Simon
Humanitarian Award
Natasha Singh
AASECT Audiovisual and Film Award
CURED by Patrick Sammon & Bennett Singer
AASECT Award for Diversity, Equity, and Inclusion
Nick Marzo and Donna Oriowo, PhD, M.Ed, MSW, CST
Professional Standard of Excellence Award
Sara Nasserzadeh, MSc, PhD, DipPST, CSC
AASECT Award for Emergent Professional – AKA the Rising Star Award
Melvin Lee Phillips, Jr., Ed.D., LICSW, LCSW-C, LCSW, CST 
AASECT Sexuality Educator Award
Clarissa 'Serenity' Francis, MA, CSE 
AASECT Award for Integrative Approaches to Sex Therapy
Renee Burwell, LCSW, CST
Distinguished Service to AASECT Award
Susan Stiritz, MBA, MSW, PhD, CSE, CSES
2020 AASECT Annual Award Winners
Professional Standard of Excellence Award
For service to the field of sexuality by a professional.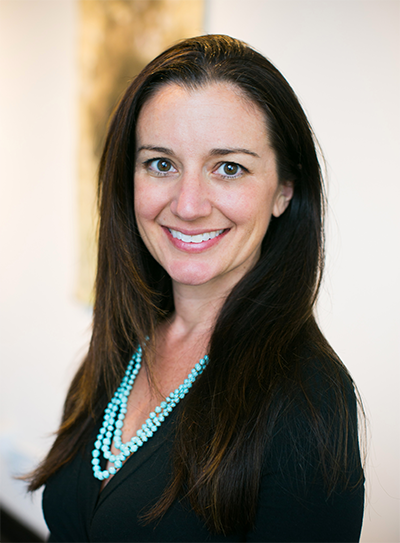 2020 Recipient: Debby Herbenick, PhD, MPH, CSE
"What an honor to receive this award from my AASECT home and family – thank you! The world needs our field so much right now – to support people in fostering closeness, intimacy, and connection, even in times of separation. To heal relationships. To support those who are stuck staying in place, where those places may not always be welcoming. May we all work together for the greater good of our communities."
"My heart grieves for the lives, families, and futures that have been lost. And yet my heart also hopes we will find a way together to create the world that every single human deserves, free from violence and coercion, and with every opportunity to live and walk free."
This award is presented to a member or non-member of AASECT who has worked extensively to represent or advance the field of human sexuality through activities including, but not limited to, clinical programs or other original clinical contributions; the development and implementation of sexuality education curriculum; scientific research; and art, print, radio, television or internet media contributions. The recipient of this Award will be an individual who is recognized by his/her peers as a competent and accomplished colleague, an expert in his/ her field, and an exemplary bearer of the standards of professional and personal ethics as well as the standard of excellence in achievement.
Distinguished Service to AASECT Award
For Service to the organization.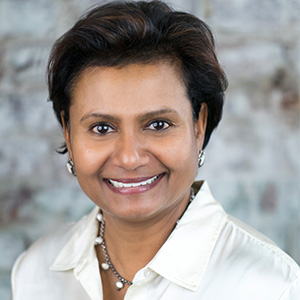 2020 Recipient: Sabitha Pillai-Friedman, PhD, LCSW, CST, CSTS
"It is an amazing honor to be recognized by AASECT this way!! Thanks to the members of the AASECT Board and the Awards committee, the wonderful colleagues who nominated me, my professional home at Widener University and my family and friends who nurture me. AASECT has provided me a number of opportunities to grow and to serve the AASECT community and beyond. I am very proud of AASECT's commitment to social justice and diversity. In the recent weeks, we have heard and witnessed heart-wrenching scenes of brutality against Black men and women, the callous brandishing of privilege in an attempt to endanger a Black man and the ongoing violence against Black queer and trans people. I am committed to protecting and elevating my Black students at Widener University, my Black colleagues, and all the Black members of my professional and personal community. Black Lives Matter!"
This award is presented to an AASECT member in good standing who is certified in at least one area and has worked to promote the mission of AASECT, advocating for sexual health through the development and advancement of sexuality education, counseling or therapy. This individual will have served the organization through activities including, but not limited to, recruitment of new members; presentation of a paper or workshop at AASECT meetings; serving on the Board of Directors, a committee or task force; developing publications for or about the organization; assistance in the development of AASECT policy; and representation of AASECT in the public sector.
Humanitarian Award
For service to the field of sexuality by a private citizen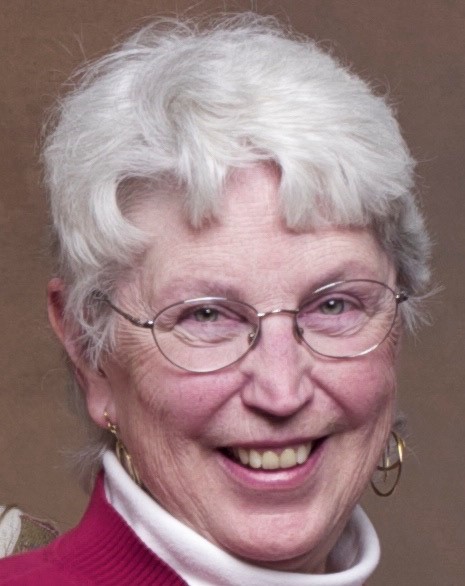 2020 Recipient: Gretchen Fincke, MSSW, CST, CSTS
"Thank you very much to AASECT, to the Awards Committee and to those who believed I was deserving of this award. I feel honored by this privilege."
"I am enormously honored to have been nominated for and awarded the AASECT Humanitarian Award. I am proud of the work AASECT has done for countless people around the world and to have been part of shaping therapists, counselors and educators who are out there doing our work.
I stand in awe of those who have been given this prestigious award in the past and understand what they did to merit the recognition the Humanitarian Award conveys.
However, in this time of turmoil and unrest, I do not feel that I deserve this award nor do I meet the established criteria that the award has required in the past. As a white woman of privilege, I can not fully speak to, nor appreciate fully the injustices suffered by people of color in our society. I believe we need to dedicate ourselves to rooting out the systemic racism and prejudice in our society and it's institutions. If we can do that we will become the kind of humanitarians we need to become.
I am therefore declining the award and would like to suggest that it be given to all those AASECT people, past and present who have worked and continue to work to make AASECT an organization that is truly inclusive and diverse for all people."
This award is presented to an individual or group who has contributed to the field of human sexuality through some private endeavor, charitable event(s), public awareness campaign, sex-positive educational offering, or political platform and who has received national and/or international recognition for the contribution.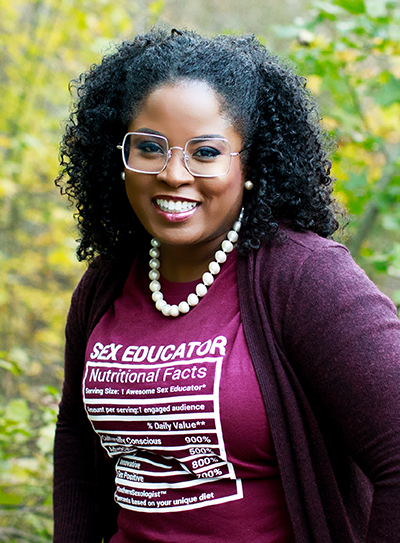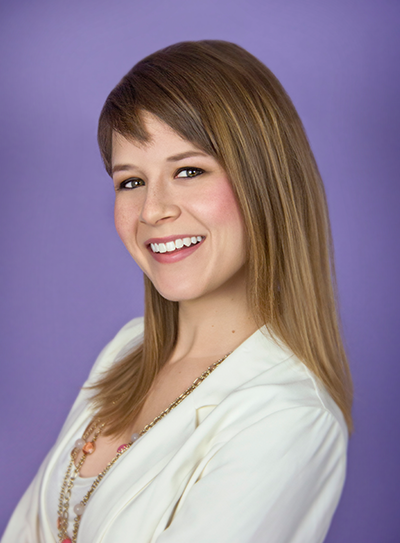 2020 Recipients: Tanya Bass, MS, MEd, CSE and Kristen Lilla, LCSW, CST, CSE, CSTS, CSES

"I would like to thank my family especially my husband and mother for their support and encouragement throughout my career. I am thankful to my colleagues and peers, the students – faculty and staff at NCCU, and community members for welcoming this work. I would like to thank AASECT, the hardworking AASECT Conference planning team and the NCSEXCON family!"
To be a Black Woman is to resist and survive all the time. ~ Marielle Franco.
"I am here because of Lina Brown (great grandmother), Mary (grandmother) and Gloria (mother) and the Black women before them and the Black Community Collective. I accept this award FOR them. I take of this space WITH them. I do this work because I love it not because it is glamorous and not even to be seen. To be Black in most spaces means NOT being seen or even heard…
I can't breathe.
In many ways today is "business as usual" for me because not a day goes by with my work or just LIVING, I do not think about my Blackness and how people who look like me have to navigate a world that is never really safe, welcoming, affirming or caring. 
I can't breathe.
Perhaps NOW you can SEE yourself, but most importantly, DO SOMETHING to put an end to violence against Black people, and all people of color but most importantly the dismantling of systemic racism in every aspect of OUR lives including our work as sexuality professionals. We ALL have work to do and NEED to do BETTER.
I accept this award….but I STILL can't breathe!"
---
"Thank you for awarding me the 2020 AASECT Sexuality Educator of the Year Award alongside Tanya Bass. I am honored to be recognized for my contributions over the years to my community, my clients, and to AASECT. This award comes at a heavy time in our country and in my own community. On Saturday, an unarmed young Black man named James Scurlock was shot and killed in Omaha, NE while protesting. James was the brother of a co-worker of mine at Girls Inc. of Omaha. Girls Inc., and the young women of color I served over the years, both inspired and fostered my career as a sex educator. It is because of people, specifically Black people, like James and his sister and my mentee Isha that I have been able to achieve what I have. I am committed to lifting the voices of Black people, of Black sex educators, of Black artists, and of Black community leaders as they have so graciously lifted mine. His name was James Scurlock and Black Lives Matter."
This award is presented to a current AASECT certified sexuality educator. This award recognizes individuals who have made long standing contributions, outstanding achievements, or otherwise had a major impact in one or more areas of sexuality education. These areas of impact may include, but are not limited to, teaching in the community, teaching in higher education, raising public awareness of sexual issues, or public advocacy / lobbying policy-makers. The nominee should have 2 letters of support from individuals familiar with their work.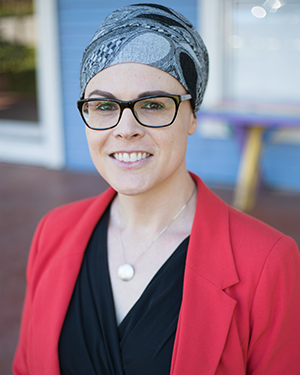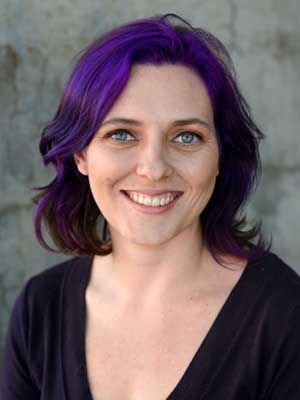 2020 Recipients: Trans+: Love, Sex, Romance, and Being You 1st Edition – Kathryn Gonzales, MBA and Karen Rayne, PhD
"We didn't set out to write Trans+ for fame or acclaim. We wrote Trans+ because it needed to be written.
For far too long, transgender and nonbinary youth have struggled to find information that spoke lovingly to them about their growing up. From the beginning, we strove to provide affirming and accurate guidance for teens and young adults who traverse and transcend the gender binary. And by the end, we'd also introduced them to their peers and taught them about their ancestors.
We are so grateful to receive the AASECT Book Award because it furthers our mission to educate trans and nonbinary youth and all of the people who love them. We are grateful to accept the award as a mark of commitment to all of the youth who have read and felt supported by Trans+. We are grateful to accept it because it needed to be written."
"Since we received the exciting news of receiving this award, the world around us has changed and has not changed. We are watching and moving and pushing towards revolution, responding to the dire need for Black people and Black Trans people to be able to live in their bodies. And we are watching the lives of Black and Trans people continue to be taken away from them, even as they are trying to give voice to the injustices of the patriarchal, white supremacist structures that harm them. We work with an anti-racist perspective. We fight every day for justice. We say the names of those who have been murdered including Tony McDade, George Floyd, Breonna Taylor, and Ahmaud Arbery."
This award is presented to the author(s) of a book that makes a significant contribution to AASECTs vision of sexual health and to the clinical and educational standards of the field. The nominated book can be written for a professional audience or for a general audience and must have been published in English in 2019. To remind yourself of books on sexuality that have been published this year, you may want to do a search on Amazon.com or other online resources. You must include the contact information for the author(s) and publisher and a brief description of why the book is worthy of the award.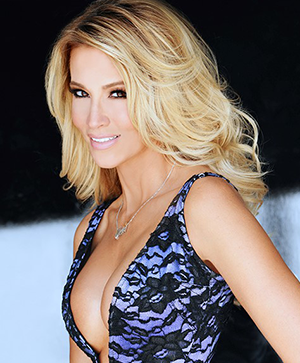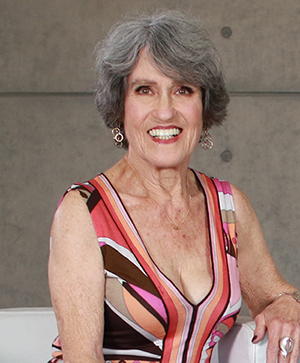 2020 Recipient: Guide to Wicked Sex: Senior Sex – directed by Jessica Drake and Joan Price
"I am incredibly honored to receive this impressive recognition from AASECT and share it with such an amazing group of people. I am so grateful to Joan for her willingness to take a leap of faith with me and bring her expertise and experience to a project that simply couldn't have been done without her. I am thankful to my cast as well for allowing me the privilege of showcasing their sexuality while fighting ageism. My educational production film crew gave me their all, as usual, and together we have truly created a standout resource for folks of all ages.
Special thanks to Wicked Pictures for trusting, encouraging and supporting me as I've developed a line of educational movies unlike any other."
---
"I am thrilled to receive this validation of the quality and significance of our film. It was an exhilarating experience for me to work with the amazing Jessica Drake, the cast of Sexy Seniors – Bonnie, Joel, Marlene, Galen — and the talented film crew. Making this film with Jessica was a high point in my professional career, and I'm honored to receive this award from AASECT."
"The pandemic cancelled our conference — our way to connect with and learn from each other. Now our country's entrenched racial injustice — including multiple murders at the hands of police — has us enraged, shocked, and in despair. I am grateful for this award – it validates my mission and everything I stand for in my professional career. But it's difficult to try to celebrate anything this week. I stand with and listen to the people of color who have much to teach me."
This award is for the producer(s) of a film, video, or DVD that makes a significant contribution to AASECT's vision of sexual health and to the clinical and educational standards of the field. The nominated audiovisual can be developed for a professional audience or for a general audience, and must have been produced in 2019. To nominate an audiovisual, send contact information for a review copy to be sent to the committee members (5) along with contact information for the producer and distributor. Include a brief description of why the audiovisual is worthy of the award.
AASECT Award for Integrative Approaches to Sex Therapy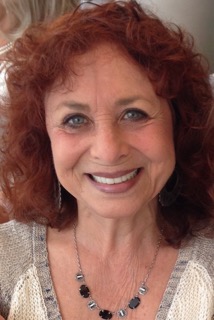 2020 Recipient: Stella Resnick, PhD, CST, CSTS
"I want to thank the AASECT Awards committee for this honor acknowledging my life's work as a sex therapist and educator. This work is an integration of my four-decades practice of a holistic sex therapy utilizing a somatic-experiential Gestalt therapy approach, enhanced by breathwork, and informed by the latest research and advancements in sexual health, psychotherapy, neuroscience, child and adolescent sexual development, interpersonal neurobiology, and the science and psychology of pleasure, especially sexual pleasure. I also want to acknowledge and thank all our AASECT colleagues for your support for my work over the years, reading my articles and books, attending my Embodied Relational Sex therapy (ERST) trainings, and for being rich sources of sexuality information, education, and inspiration for me."
"I am heartbroken over the deaths of the innocent Black victims by white racist cops who have such animosity toward the beautiful Black people that they feel free to shoot their children playing in the street with toy guns, at a woman asleep in her own bed at night, at a man walking home eating Skittles, and now to sit on a Black man's neck to watch the life drain out of him for 8 minutes and 46 seconds. Blacks are the people who have contributed so much to the world. We dance to Black music that started with Rhythm and Blues and became Rock and Roll, co-opted by Elvis Presley, Pat Boone, and the Rolling Stones; to Gospel that became the backbone of Country Western; we are obsessed with the sports they excel at, we laugh at their comedians, enchanted by their artists, novelists, political thinkers, and an astronomer who has brought the stars into people's homes.
Yesterday I sat at the edge of my bed watching the Reverend Al on TV deliver a powerful eulogy at George Floyd's memorial and I cried. Like I cried watching the movie Harriet about Harriet Tubman who deserves her place of honor as the first woman, and person of color, to grace our money. When Reverend Al asked people to stand for the full 8 minutes and 46 seconds endured by George as he called out for his Mama with a cop on his neck—a cop who was so relaxed he had his hands in his pockets as he sat on George draining his life from him. I stood in my bedroom for the full 8 minutes and 46 seconds, which is indeed a very long time, as I mourned George and all the others who are martyred at the hands of evil cops.
How ironic that this murderer's last name is Chauvin, as in male chauvinist, as in the original Chauvin. According to Wikipedia, 'Chauvinism is a form of extreme patriotism and nationalism and a belief in national superiority and glory. It can also be defined as "an irrational belief in the superiority or dominance of one's own group or people". Moreover, the chauvinist's own people are seen as unique and special while the rest of the people are considered weak or inferior. The word chauvinist comes from Nicholas Chauvin, a French soldier — probably fictional — who was so devoted to Napoleon that he continued to zealously support the emperor even after Napoleon rejected him.' We have a congress nowadays filled with those who zealously support our own would-be emperor.
These are my thoughts and feelings as I mourn the decline of our beloved United States that in three long years has been transformed into these Divided States. I can only hope and pray that our long national nightmare will soon be over."
This award is for creative applications of an integrative and interactive approach to sexual issues in clinical work with individuals, couples, groups, and/or supervisees of all ages, genders and other diversities. This award may be considered for any practical or theoretical body of work, including (but not limited to) trainings, retreats, online courses, videos or a published paper or book. Nominees should be AASECT Certified sex therapists or sexuality counselors who have demonstrated a clinical consciousness that is multidimensional: inclusive of some combination of physical, emotional, cognitive and/or spiritual dimensions of sexual experience, along with relational and/or social contexts.
2020 Awards Committee
Sara Nasserzadeh, MSc., PhD, DipPst, CSC
Anne Mauro, M.A, DHS, CST
Tamara Pincus, MSW, CST
Jo Marie Kessler, MS, NP, DST, CSE
Thomas Ellis, PsyD
Susan E. Stiritz, MBA, MSW, PhD, CSE, CSES