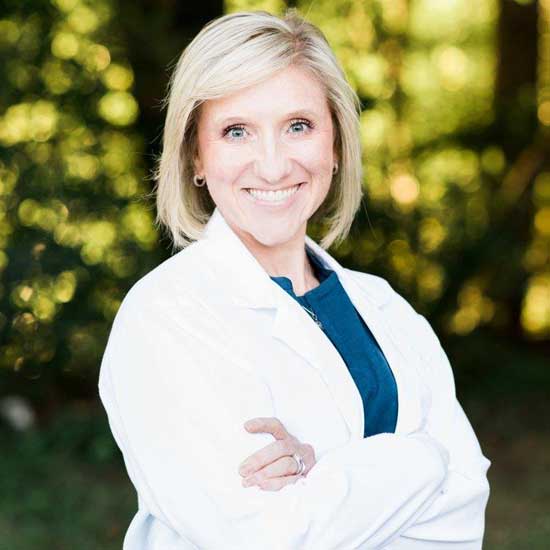 Aleece Fosnight, MSPAS,
PA-C, CSC-S, CSE, NCMP, IF
(She/Her/Hers)
Session: Sex Therapy and Sex Counseling Supervision Group
Aleece Fosnight has been a physician assistant since 2011 and has been a sexual health counselor and educator since 2015. Aleece opened a private practice June 2020, Fosnight Center for Sexual Health, in Asheville, NC, that provides interdisciplinary sexual health, focusing on a biopsychosocial model.
She is a provider of comprehensive sexual and reproductive health, basic urologic care, and gynecological care and creates a safe, queer/LGBTQIA+ friendly space. She is also a medical advisor for Uberlube and Aeroflow Urology.
Her interests include pelvic floor dysfunction, biofeedback, urinary incontinence, pelvic organ prolapse, pelvic pain, low libido, interstitial cystitis, menopause, female sexual health, low testosterone, cancer, and sexuality, peyronie's disease, erectile dysfunction, and trans/GNC gender affirming hormone therapy. She is an AASECT certified sexual health counselor and supervisor, and sexuality educator and educator supervisor-in training. Aleece uses a trauma-informed approach utilizing an informed consent physical exam model and is BDSM/kink knowledgeable. Aleece recognized the lack of sexual health awareness not just in the Western North Carolina community but in its providers as well and founded the Fosnight Foundation in 2016. Her hope for this foundation is to provide a place for sexual health providers to collaborate, gain vital educational and up to-date information on the ever-changing sexual health field, and to promote referral resources across WNC and its surrounding regions.
https://www.aleecefosnight.com/
https://www.fosnightcenter.com/
Register for the AASECT 2023 Conference Today