Conference Program Planning Committee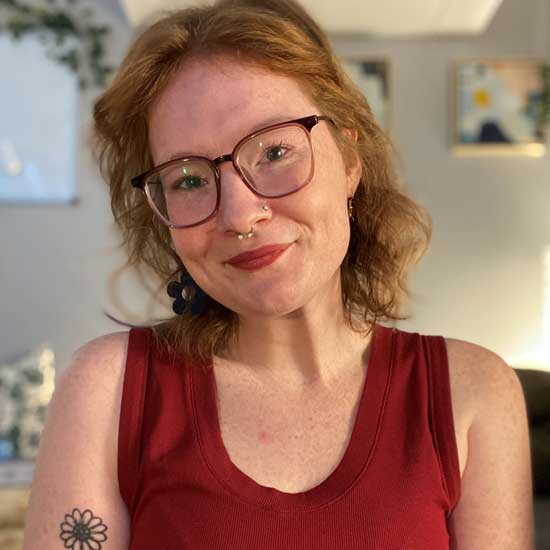 Co-Chair Catie Brauer, LMSW (she/they)
Catie Brauer is an introvert with a witty sense of humor, too many half-read books, and someone who will never turn down a philosophical debate. She finds joy in what's curious and in what causes laughter, and aims to surround herself with authenticity, knowledge, and kindred spirits.
Catie is a white, queer, neurodivergent human who works happily as a sex therapist, sexuality educator, and researcher based in Michigan, USA. Catie holds an honors degree concentrated on sexual communication and has focused research on sexting in long-term relationships. She received her Masters degree in social work from the University of Michigan where she completed her internship at the U of M Mary A. Rackham Institute's Psychological Clinic. A few years later, they graduated from the University of Michigan's Sexual Health Certificate Program with a dual certificate in sex therapy and sexuality education (and under the wonderful supervision of two fabulous humans, Catie is *almost* certified in both!) Currently, Catie devotes herself at work with a social justice nonprofit, FairSky Foundation 501(c)(3), where they provide clinical services and educational training as the founder and director of The Unison – FairSky's sexual and relational health program.
Catie is also the founder and head consultant for Groovy Gal Consulting, LLC where she tailors and trains affirming clinical sexual health education to community mental health providers and organizations, universities and their schools of social work.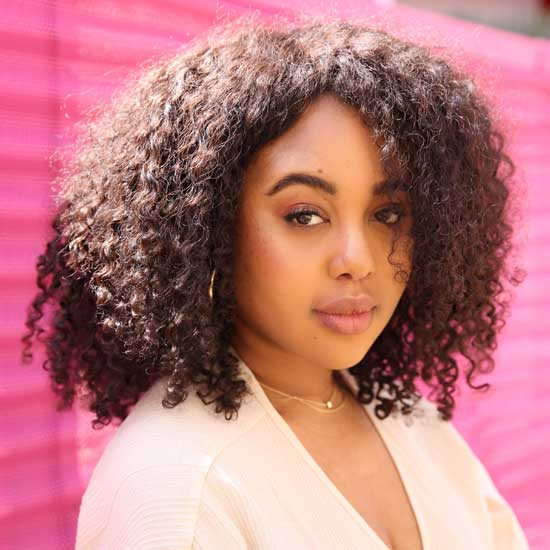 Co-Chair Shadeen Francis, LMFT, CST (she/her)
Shadeen Francis (she/her) is a licensed marriage and family therapist, certified sex therapist, graduate professor, and author. Her clinical work focuses on demystifying pleasure, building emotional intelligence, and the intersection between sexual wellness and social justice. Shadeen is a sought-after speaker who has been featured on national media platforms like ABC, NBC, FOX and the New York Times, as well as sharing clinical insights with recognized brands like Cosmopolitan, Playboy, Essence, and Tinder, among others. An avid writer, Shadeen has authored several textbook chapters on topics ranging from sexual fluidity to leadership in education. Known for her signature brand of warmth and humour, Shadeen's work is always inspired by her commitment to helping people live lives full of peace and pleasure.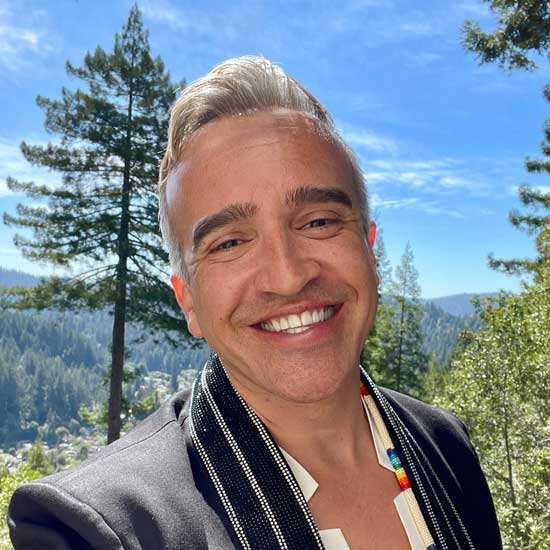 PESC Chair Roger Kuhn, PhD, LMFT, CST (he/him)
Dr. Roger Kuhn is a Poarch Creek Two-Spirit Indigequeer soma-cultural sex therapist and sexuality educator. Roger's work explores the concepts of decolonizing and unsettling sexuality and focuses on the way culture impacts and informs our bodily experiences. In addition to his work as a licensed psychotherapist, Roger is a faculty lecturer of American Indian Studies at San Francisco State University. He is a board member of the American Indian Cultural Center of San Francisco and a community organizer of the Bay Area American Indian Two-Spirit powwow.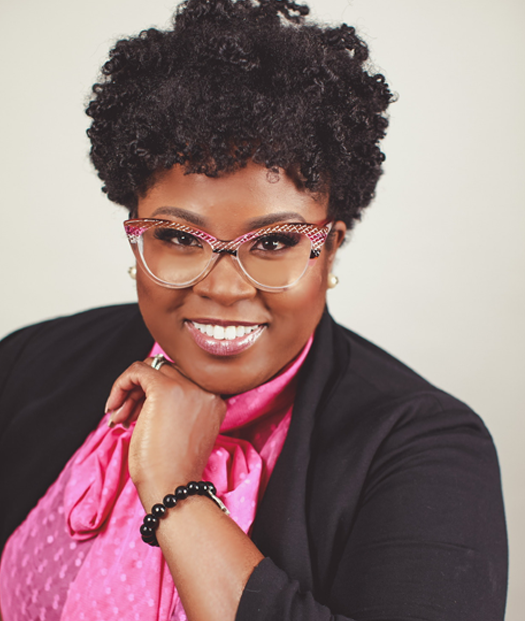 VP of Membership Tanya Bass, PhD, MS, MEd, CHES®, CSE (she/her/hers)
Tanya Bass is an award-winning sexuality educator and the "Foundress" of the North Carolina Sexual Health Conference (NCSEXCON), a conference that provides opportunities for agencies and individuals to share information, strategies, and best practices around sexual health across the lifespan. Dr. Bass is an alumna of North Carolina Central University's (NCCU) Department of Public Health Education, where she has served as an adjunct instructor for several years and is currently the lead instructor for Human Sexuality. She completed her PhD in Education at Widener University in the Center for Human Sexuality Studies.
Dr. Bass remains committed to seeking professional development and is a member of the NC Society for Public Health Educators, the Women of Color Sexual Health Network (WoCSHN), the Association of Black Sexologists and Clinicians (ABSC), and the American Association of Sexuality Educators, Counselors, and Therapists (AASECT). She is a Certified Health Education Specialist (CHES) and an AASECT Certified Sexuality Educator (CSE). Tanya is a current member of the editorial board for the American Journal of Sexuality Education.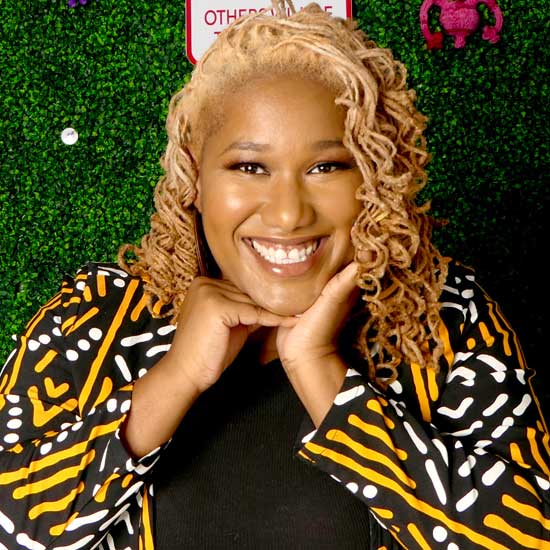 President-Elect Lexx Brown-James, PhD, LMFT, CSE, CSES (She|Her|Dr)
Lexx Brown-James is a Black, fat, pansexual, southern, parent who is currently in her second term as VP of Membership. She is also one of 3 sexuality educators of color supervisors and has worked on AASECT's Bylaws, Conference Planning, Certification Task Force, and Board for the past 8 years. As an educator, Lexx guest lectures, and collaborates with organizations to perpetuate shame-free sex education from womb to tomb. Lexx is also an LMFT sex therapist, who runs The Institute for Sexuality & Intimacy, LLC where she primarily supports others to build, create, maintain, and perpetuate intimacy. Lexx also volunteers time as a mentor and colleague in the field to various sexuality professionals. Her passion is to remove obstacles that have kept people from accessing education, experience, position, and pleasure. She hopes to continue to remove obstacles and build more opportunities at AASECT for all.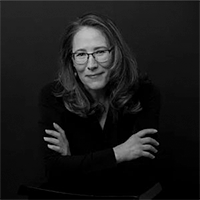 President Rosalyn Dischiavo, EdD, MA, CSE, CSES
Dr. Rosalyn Dischiavo is the sitting President of AASECT, an author, public speaker, and the founder and director of Institute for Sex Education & Enlightenment (ISEE), a professional training program for educators, counselors, therapists and clinicians. Rosalyn began as a licensed addictions counselor and then had a private practice for marriage and family therapy for many years. She has a Doctor of Education degree in Human Sexuality, a Master of Arts degree in Marriage and Family Therapy and is an AASECT Certified Sexuality Educator and Sexuality Educator Supervisor. Dischiavo was the Director of both the Women's Center and the Health Education office at the University of Hartford from 1999-2006. Dr. Dischiavo has been presenting retreats, workshops and lectures on topics related to wellness, spirituality, sex and gender issues for 30 years. A former radio personality, she uses humor and insight to dynamically engage participants in a meaningful and unique dialog about sexuality and other wellness-related topics. Dr. Dischiavo's book, The Deep Yes: The Lost Art of True Receiving, was published in 2016. Roz lives in Tucson, Arizona with her dog, Peanut and her cat, Abby.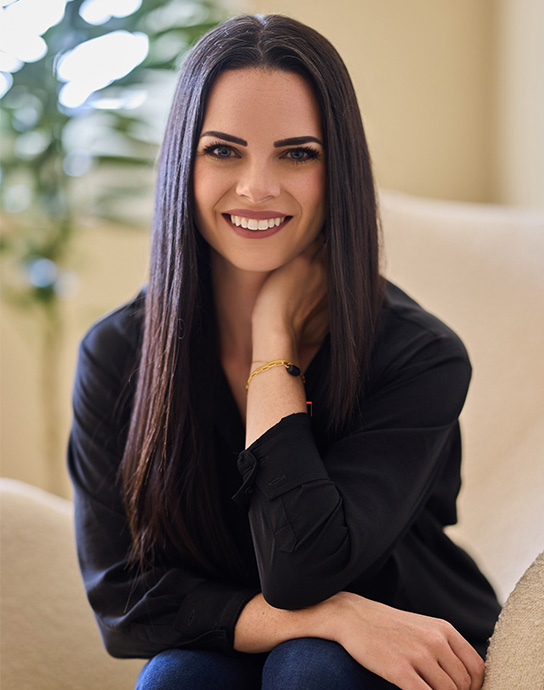 Internal and External Event Coordinator Angelica Jackson, MA, LPCC (she/her)
Angelica Jackson, (she/her), is a licensed professional counselor candidate in Denver, Colorado. She graduated with her Masters in Clinical Mental Health Counseling in 2021 and is currently completing her sex therapy training through the Institute for Sexuality Education and Enlightenment. In her clinical practice, Angelica seeks to walk alongside her clients and provide support, compassion, insight, and care. By providing a space that is warm, welcoming, accepting, and safe, it is her hope to facilitate growth, healing, and development to help individuals and couples live a fuller, more satisfying life.
Angelica is an outgoing introvert with a huge passion for relationships and connection. Outside of her work, nothing fills her heart more than spending time in the mountains, dining with a fine glass of wine, dancing at a concert, and being with her family and friends.
Angelica is also the founder and owner of Denver Couples & Sex Therapy― a group practice specializing in the provision of emotionally focused, person-centered, and sex-positive individual and couples therapy.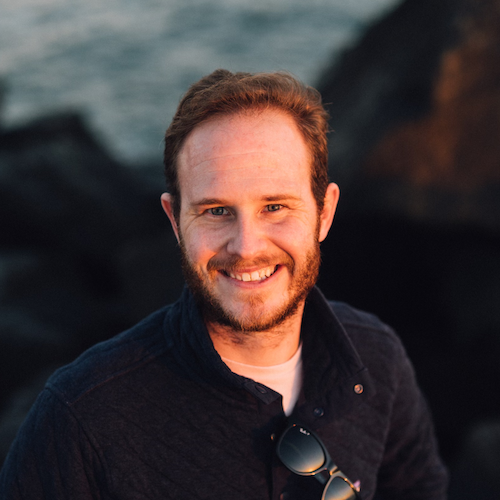 Special People Comms Greg Kilpatrick, LMFT, MSMFT (he/him)
Greg Kilpatrick, LMFT, MSMFT (he/him), is a licensed psychotherapist passionate about helping people live more fulfilling sexualities, spiritualities and relationships. He is the founder and principal therapist of Zephyr Therapy, a private practice in Pasadena, Calif.
Greg attended Humboldt State University, a progressive public liberal arts school in Northern California. He completed a BA in Psychology with a minor in Religious Studies. He completed his MS in Martial and Family Therapy at the Fuller School of Psychology in Pasadena, Calif.
Before training in psychotherapy and clinical sexology, Greg worked for the YMCA, focusing his work in youth and teen development. In these first experiences with developing people and programs, he fell in love with socially progressive spirituality and the power of human potential. When not in the therapy room, you can find Greg in one of the many National Parks of the Southwest or spending time with the SoCal Kink community.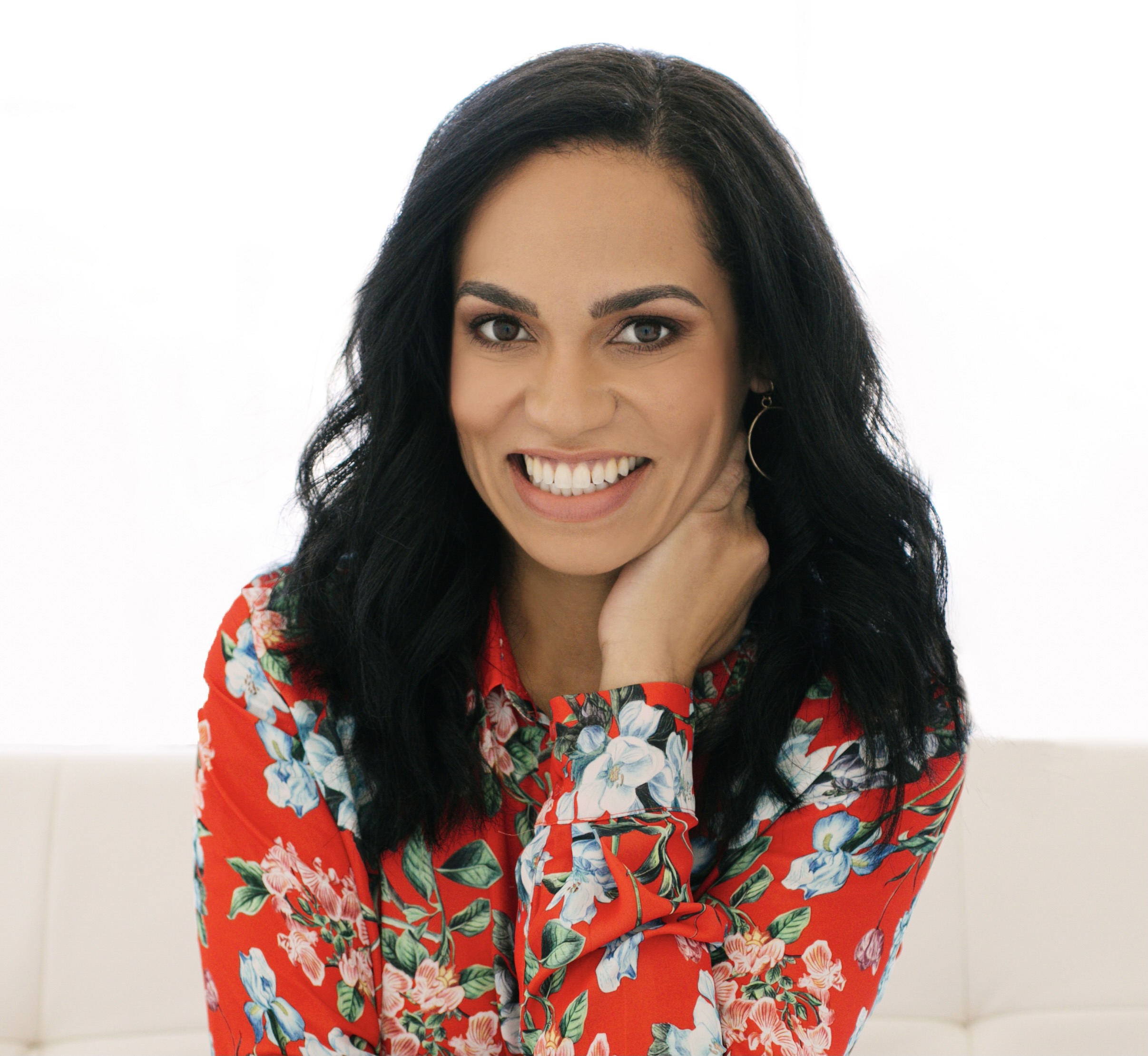 Awards Committee Member Anne Mauro, DHS, CST, CSE (she/her)
Anne Mauro is a Licensed Couples and Family therapist, American Association of Sexuality Educators, Counselors, and Therapist (AASECT) certified sex therapist, AASECT certified sexuality educator, AASECT sex therapy supervisor, and American Association of Marriage and Family Therapy (AAMFT) clinical supervisor. Her private practice, Mending Connections, PLLC, is nestled in the interwebs on the unceded territory of the Coast Salish peoples in Washington State. She has created and taught the course Colonization and Sex and co-created the Beyond Settler Sex SAR. She has two publications: More Than Ebony and Ivory: Complexities of sex therapy with interracial couples, can be found in An Intersectional Approach to Sex Therapy: Centering the lives of indigenous, racialized, and people of color and The Colonization of Black Sexualities: A clinical guide to relearning and healing. Anne is in continued service to the sexuality community by serving as the AASECT Awards Committee chair and as a member of the AASECT Ethics Advisory Committee.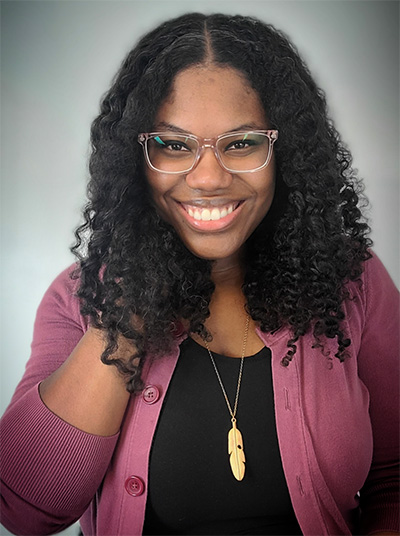 Special People & Volunteer Coordinator Donisha Moore, M.Ed., LPCA, CST (she/her)
Donisha Moore (she/her) is a licensed individual, sex, and relationship therapist in Louisville, KY. Centering her work in and around safety, connection, balance, and pleasure as core components of a healthy and thriving life; Donisha uses her warmth, authenticity, humor, and genuine curiosity to create an environment of safety, nonjudgement, and compassion for her clients. Donisha completed an M.Ed. program in Counseling & Human Development through Lindsey Wilson College and obtained her sex therapy training and supervision through Modern Sex Therapy Institutes. She specializes in supporting clients navigating intimacy, identity, and relational stress struggles. With a focus on LGBTQIA+, Ethical Non-Monogamy, and kink communities.
Donisha intentionally embraces the messiness of being human and is committed to value aligned living above all else. Spending time connecting to, engaging with, and learning from others in meaningful ways; provides her with a strong sense of community and purpose.